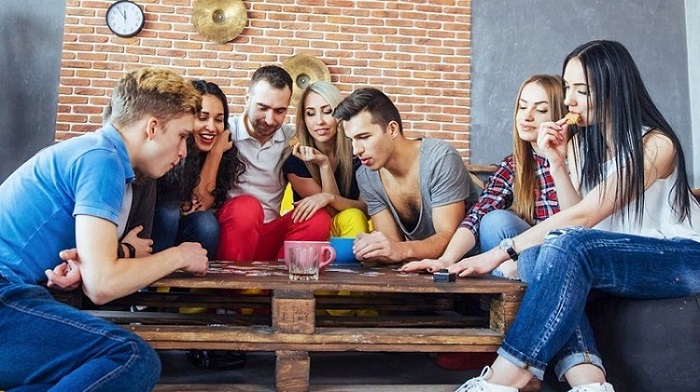 Gone are the days when the party was about drinks and music only. Nowadays, the definition of a fun party involves games. That's why party board games are becoming popular.
Additionally, playing board games help build strong connections. And most importantly, it builds a sense of teamwork, cooperation, and friendly nature.
Now comes the hard part, which is choosing the best party board games, one that is loved by everyone. Most of the games are either too simple or complex and the person loses interest after a while.
In this post, we will discuss the best games recommended by experts that will take your party to the next level.
Best Party Board Games
#1. Carcassonne: This Party Board Game is inspired by the French medieval fortress of the same name, Carcassonne. It is a tile-laying game where players are filling the countryside around the fortified town. Players have to choose from various tiles that depict cities, fields, roads, and more.
To win the game, you have to make sure you have made more tiles and created followers than others and also the quickest.
The game will take 45 minutes to complete, which makes it the perfect game for parties since it wouldn't go on for a long time.
#2. Taboo: It is a simple, yet very popular game played in families and parties. Taboo is an interesting game that keeps players on the edge of their seats. Divide yourselves into teams and then get your teammates to guess the word on the card without using any Taboo words as a clue. If the player says the listed word on the taboo card while giving clues, they will lose the turn.
#3. Monopoly: Another best Party Board Game that will make your party memorable is Monopoly. It is an all-time favorite game. It's all about purchasing more and more places and building homes. And if you are lucky enough you can upgrade your home to hotels and charge money from other players who land there.
Most people love the game since it is interesting and requires a smart strategy to survive in the game.
#4. Ghost Blitz: This is the most interesting game you should pick for your kid's party. Players have to compete with each other to collect items off the table such as white ghosts, green bottles, mouse, blue books, and red chairs. It's a fun game to play with your kids or to have at a kid's party. Kids enjoy games with visual stimulation and it also helps with their growth.
#5. Jenga: Jenga is also one of the best games you can add to your party. In this game, you slowly remove blocks from the structure without causing it to collapse. It's quite simple initially but after a while when some blocks are removed, each turn would be challenging. Jenga can be played by both kids and adults and is the perfect party game.
#6. Lords of Water deep: If you love to play adventure games, then you would like this one. Players recruit adventurers to accompany them on quests that can earn them rewards while also increasing their influence over the city's politics. With the help of Intrigue cards, the goal is to expand the city by purchasing new buildings that open up new actions on the board, while simultaneously hindering or assisting the other lords. It's a fun strategy game that will keep you involved for a long time.
Conclusion
So, these are the best party board games you can choose for your next party. All these games are easy, fun, and exciting to play for both adults and kids alike.