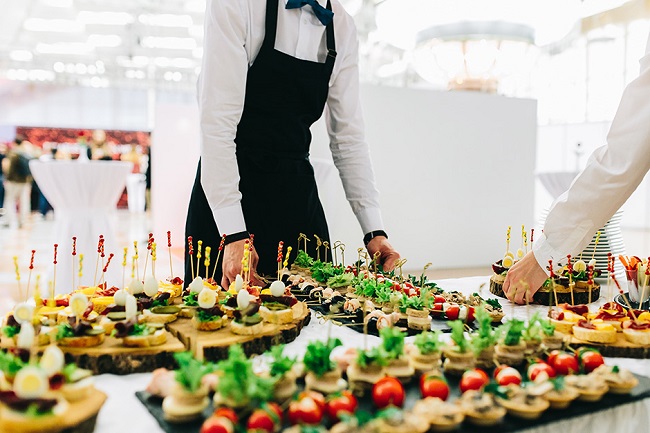 As the head of an organization, you must be planning to make a certain arrangement regarding lunch and snacks for your valuable employees or partners or your clients. Aren't you? If you start innovating, then you will no doubt come across a plethora of options. But, none will be as flexible as shaking hands with caterers that work on a contractual basis. Want to know how? Here it is!
Why Hiring Contractual Caterers are is Gaining Popularity?
The decision regarding outsourcing of catering services is a vital one. The benefits in association with contractual catering services are innumerable. The first feature to highlight is accountability.It is a fact that caterers working on a contractual basis bear innumerable risks along with responsibilities in terms of achieving success. Based on the needs of the clients, they will drive inspirations and come up with innovative ideas. The respective caterer will be responsible for all catering costs followed by reporting the same to confirm if clients are satisfied or not.
Hence, it may be inferred that the company need not bear these extra costs except the contractual fee. It will prove to be a great option for the company to hire professional caterers on a contractual basis. Let's take a look at the benefits of hiring catering services for corporate or private events and parties.
Companies Will Be Able to Concentrate in Their Work
One of the most remarkable benefits in association with working with contractual caterers is that you along with your employees will be able to concentrate in their work properly. You need not bear any extra mental burden as the duties of coming up with ideas will be the duty of the caterers.
The team will comprise marketing professionals that will come up with extraordinary ideas to ensure food safety. Caterers having a good reputation in the market will be in a favourable position to study details and react to trends faster. From invoicing to payment and other administrative ideas, every activity will be carried out with care.
As a client, you need not take out extra time from your busy schedule in setting up and managing such issues. Even, they will be in a favourable position to manage special and large events without any hassle. Thus, it will help you save time money and wastage of food as they will manage everything.
Team Members Will Get the Right Training by the Hands of Caterers
The respective catering company comprises expert recruiters that will recruit cream talents in their team. That too through detailed scrutiny! The owner of the company need not bear any stress in carrying out such extra activities. Even, the team members involved will get the right type of training at the cost of the caterers.
Generally, caterers are known for employing genuinely certified officers that belong to the department of risk assessment. The services provided by them range from the supplying of training programs to updating the latest ongoing trends in the market. Such a gigantic step will give a huge piece of mind to the clients.
As a Final Word!
Hence, it may be easily concluded that hiring caterers on a contractual basis will fetch an innumerable number of benefits. They will also ensure easy saving of the time along with providing the best services. By carrying out a little bit of research, it will become easy to make the right choice among a plethora of choices. However, when hiring a professional catering services ensure to do some research about the experience, and type of food they specialised in.