For most drivers, their vehicle is one of the significant investments they've ever made in their life. Driving enthusiasts are so particular that they don't want to hand over their vehicle to any random driver or mechanic. Many people rely on their personal vehicle for reaching the office and going for long drives with their partner.
Sometimes, this personal vehicle also needs professional help for repairs or yearly maintenance. Now, you cannot hand over your car to any random professional, especially your daily vehicle. It's your responsibility that your car should go in good hands for repairs and maintenance.
For finding the best mechanics or car repair shop, you need to do some research and ask certain questions. Hence, this guide we'll mention the set of your questions you should to the car mechanic guy.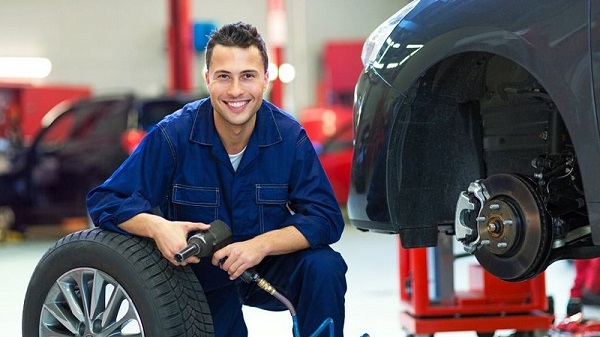 #1. What Repair Options You Have?
Almost every car issue has multiple solutions, some are easy, and some are complicated. Now, it entirely depends on the car mechanics which method they use for solving the issues. Sometimes, they might use complicated methods like changing the defective part instead of fixing it for maximizing the profits. This thing is very common when you hand over your vehicle to the authorized service centers.
Now, here mechanics will trap you by going in-depth and explaining the technical things to you. Plus, you're not aware of the technical knowledge, and you end up burning your pockets. Here, the thumb rule is to keep patience and request them for explaining all the possible solutions. They might try to convince you with the technical stuff, but you have to keep asking doubts.
To avoid any confusion, you must also equip yourself with all the knowledge and information about the car repair. This will help you choose the right mechanic, and they will not be able to cheat you.
#2. Tell Me Something About Your Certifications?
Many car mechanics work in the shops based on their experience, but they don't have certifications. If you are an automotive expert, considering experience and expertise over certifications is OKAY. However, you'll come to know about experience level while talking with the car mechanic.
Well, certifications are mandatory because it showcases that the mechanic follows all the guidelines set by higher authorities, and he/she is trained for dealing with the car repairs. However, certified technicians might burn your pockets, but they will keep your vehicle in the top-notch condition.
#3. Do You Offer Warranty on Your Services?
Now, this question shouldn't be overlooked by any of our readers. If you are ignoring this question, your vehicle is seriously going to the junkyard. Most of us are not automotive experts, and we are also not familiar with vehicle issues. Most of the professional car mechanics would not mind guaranteeing their work.
Furthermore, car repair services are not cost-effective, and you often hunt for best and cheap services. Now, this term 'cheap' in the automotive sector is the major reason why your car struggles every month.
As mechanics are very smart, they will charge less and resolve the issues within minutes. But, there is no guarantee whether the problems will arise soon or not. Most drivers never consider this thing because everyone just takes the car and start driving. Later, within some weeks, you are again welcomed warmly in the same car repair shop.
Hence, you need to seek car repair services that come with a warranty. Yes, because here the mechanics cannot play games and have to resolve the issues thoroughly.
Final Thoughts
A mechanic who is clearing your doubts and answering to the questions patiently is more interested in his work instead of making money. If you find such a person, then you can rely on him and hand over the car for repair.