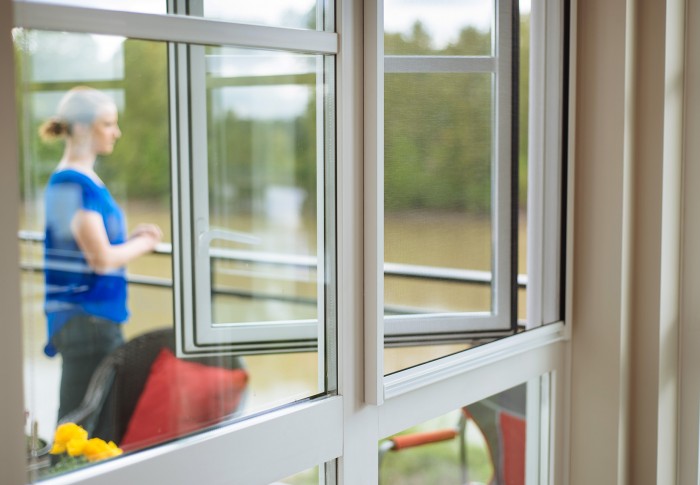 It is better to keep your windows open during summer because you can maintain proper ventilation of your house. Fresh air and lights can flow through your rooms, and you can prevent bacterial infections. Closed areas of your rooms are the breeding ground of bacteria, and you can keep your rooms fresh by installing fly screens. The main purposes of installing fly screens are to prevent flies and insects. You can keep your family safe from insects, dust and dirt, and you can allow some fresh air and light to flow inside your rooms.
Choose Fly Screens:
These screens can provide a certain amount of privacy. You can see outside from these screens, but such black meshes can block the view from outside. Plus, you can install such screens on your main and back door and keep your children safe. You need to consider the following tips to choose the best one:
Types of Fly Screens:
You need to choose the fly screen according to your location and budget. If you live in a coastal area and having allergy to sand flies, then you need to choose the sand-fly screen for your door and windows. If you have pets in your home and want to have good visibility and ventilation, then you need to choose paw proof -fly screen. Sometimes small insects are not visible but irritate you endlessly, and you need to use certified fly screen for the same. You need to check the durability of such screens before you choose. You can choose aluminium screens for BBQ zone and install stainless steel screens on your windows. If you live in a bushfire prone area, then such stainless steel screens are a better option because they are heat and fire-resistant. You can also install one-way-vision screens on your living rooms to enhance your privacy.
Choose the Best Frame of Fly Screens:
There are three type of fly screen available, such as fixed, magnetic and retractable. They design the fixed screens with a fixed frame, and you can easily install such screens on your hinged and sliding doors. They are versatile, and they are available in various colours. But you cannot use such fixed frame on windows which have awnings. You need to use magnetic screens on these windows.
If you have push-out windows, then you can install such magnetic screens inside the window. The borders of these screens are flexible, and you can lift these screens to access your windows. You can simply lift your fly screen to open or close your windows. They make magnetic screens of durable mesh and you can install such screens on your patio and pool side area.
If you do not want to use your fly screen throughout the year, then you can choose retractable screens. You can fold such screens whenever needed. These screens are available with a remote control system and you can operate these screens from a distance. You can install these screens on your bi-fold doors, windows, sliding doors and hinged doors.
Cost of the Fly Screens:
If you are looking for a fly screen at cheap price, then you can choose fixed screens. Magnetic screens are expensive, and you can install such screens on your windows only if you have awnings. Retractable screens are expensive than above two options, but they are durable than fixed or magnetic screens. They make retractable screens of stainless steel and they can last longer.
Conclusion
So you can search such screens online and compare their prices to choose an affordable one.